Inclusive Pirate Themed Playground, Burgos, Spain
Information
The Spanish city of Burgos is known for its efforts in integrating all citizens regardless of their abilities, therefore, it was important for them to create a playground which would be inclusive.
With this in mind, HAGS Vietnam designed and developed an inclusive playground in the city of Burgos for children of all abilities to enjoy, creating a comfortable play area for both children and parents.
The playground has a variety of games each suitable for different ages from 1 through to 12 years old and the whole play area can accommodate up to 100 children at a time.
The theme chosen for this play area was pirate and marine, taking children through an exciting journey. The big multi play unit in the shape of a pirate ship takes centre stage and offers multiple playful functions, including two slides, an easy access staircase, climbing nets, telescopes, wheels and game panels, plus a big pirate flag. For the smaller kids aged between three and five looking for an adventure, there is a pirate themed UniMini with many play activities, including a slide, a crawl tunnel and a climbing wall.
Another important feature is the large swing unit which consists of various different swing seats suitable for children of any age and ability. Furthermore, the Spinmee Inclusive Roundabout provides a fun experience for everyone including wheelchair users.
The playground also has a sheltered seating area with benches and armchairs for parents and children to relax and socialise. HAGS Vietnam was chosen to undertake this project due to our ability and expertise in designing and installing inclusive playgrounds.
Location
Spain, Burgos
Year Completed
2017
Project Value
€450,000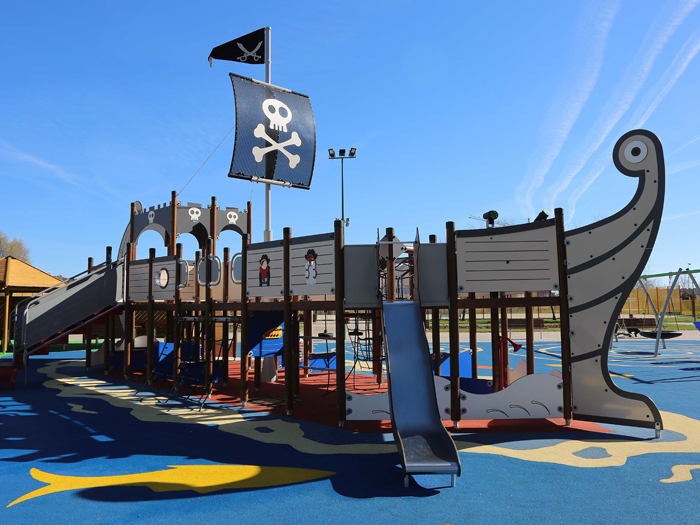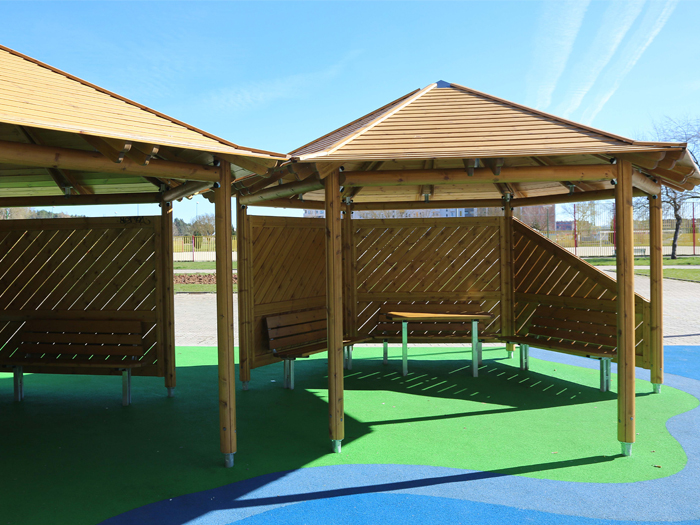 Contact Us
POLAND OFFICE
Adress: Building E, Wisniowy Business Park, UI Ilzecka 26, 02-135, Warsaw, Poland.
Tell: +48 221 530 191
Email: [email protected]
VIETNAM OFFICE
Address: No 38 Ven Ho Ha Dinh street, Ha Dinh ward, Thanh Xuan district, Hanoi, Vietnam
Tel: +84 24 66 73 3777 – +84 24 66 73 9777
Email: [email protected]
Opening hours for HAGS switch board
Mon - Fri 8:00AM - 5:30PM