Design a themed play area with HAGS Vietnam

A themed play area adds great value to an urban or country setting and gives a unique identity to your local area, which leads to a stronger sense of ownership and pride from the local community. It also provides children with a stimulating play experience, sparks their imagination and encourages role play.
Are you ready to embark on the theming adventure? Let us lead you through the options…
1-Creative off-the-shelf solutions with our standard units
Installing a themed play area doesn't have to be a long, strenuous process owing to our multi-play UniMini and UniPlay systems, which already include standard units packed with imaginative play options. Blue screens, a telescope and climbing nets can emulate the look of a ship and complement nicely a coastal setting, whereas a wooden play house with a combination of natural colours and quirky windows will blend harmoniously with a rural environment. Throw a few animal-shaped springers and matching floor graphics in the mix and what you have is a playground with an atmosphere!
Also, we have just released an exciting range of Unimini multi-play units inspired by fairy tales, which makes it even easier to add some magic to your play area: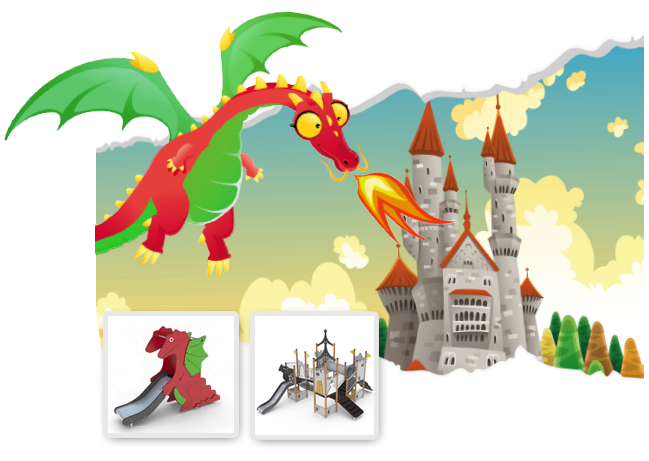 Fairy Tale Theme
View the Fairy Tale Themed Product Range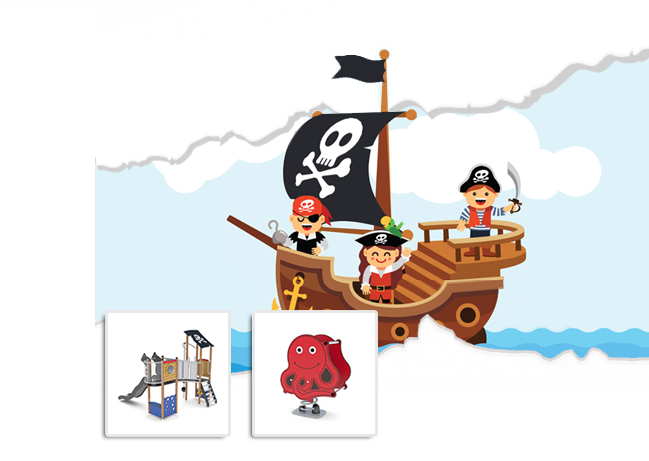 Pirate Theme
View the Pirate Themed Product Range
2-Some existing configurations can be tweaked
The modular design of both ranges gives a lot of flexibility when building a play area. A standard configuration can not only be tailored to your space and budget (some play features can be added or removed, depending on the site conditions), it can also be given a very distinctive look with a few design tricks. Just replacing the existing panels with custom-made versions will completely change the look and feel of a play structure. For example, we can design bespoke brick-patterned panels to recreate the look of a castle and add value to a historical site.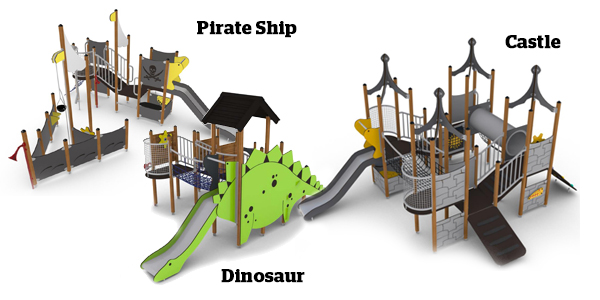 3-Bespoke designs
Should you decide to give free reign to your creativity, we are here to make your vision a reality. Do you want a pirate's boat, a medieval castle and a dinosaur den? Our design team is not afraid to take a challenge! Our vast assortment of standard components and play features allow us to build spectacular play structures whilst limiting the cost and timescale that bespoke projects usually require.
One of our landmark projects is this colossal castle themed play area in Palma de Mallorca, located in a large recreational area at the heart of the city. Palma city council commissioned HAGS Vietnam to create a giant-sized play unit inspired from the Bellver castle, a former royal residency overlooking the bay which now hosts the Museum of Palma.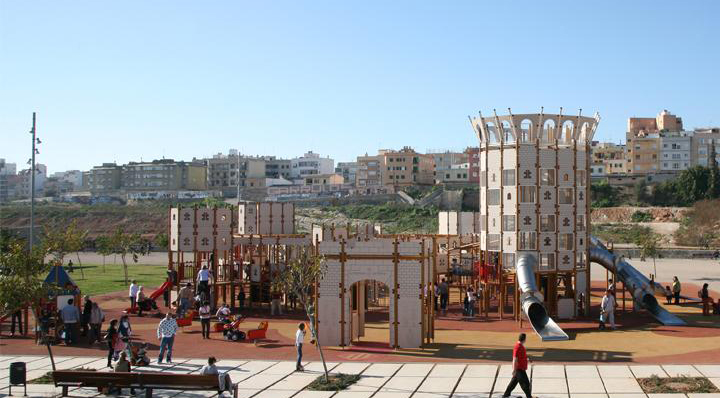 A more recent addition to our "wall of fame" is this majestic pirate's ship, commissioned by one of the largest camping sites in the Netherland. The customer already offers a lot of entertainment options on-site but wanted to create an unforgettable experience for the holiday-makers. There was also a need for high quality, durable play equipment as the site is a very popular family destination and the recreational facilities have to cope with heavy footfall all throughout the year.
Read the full story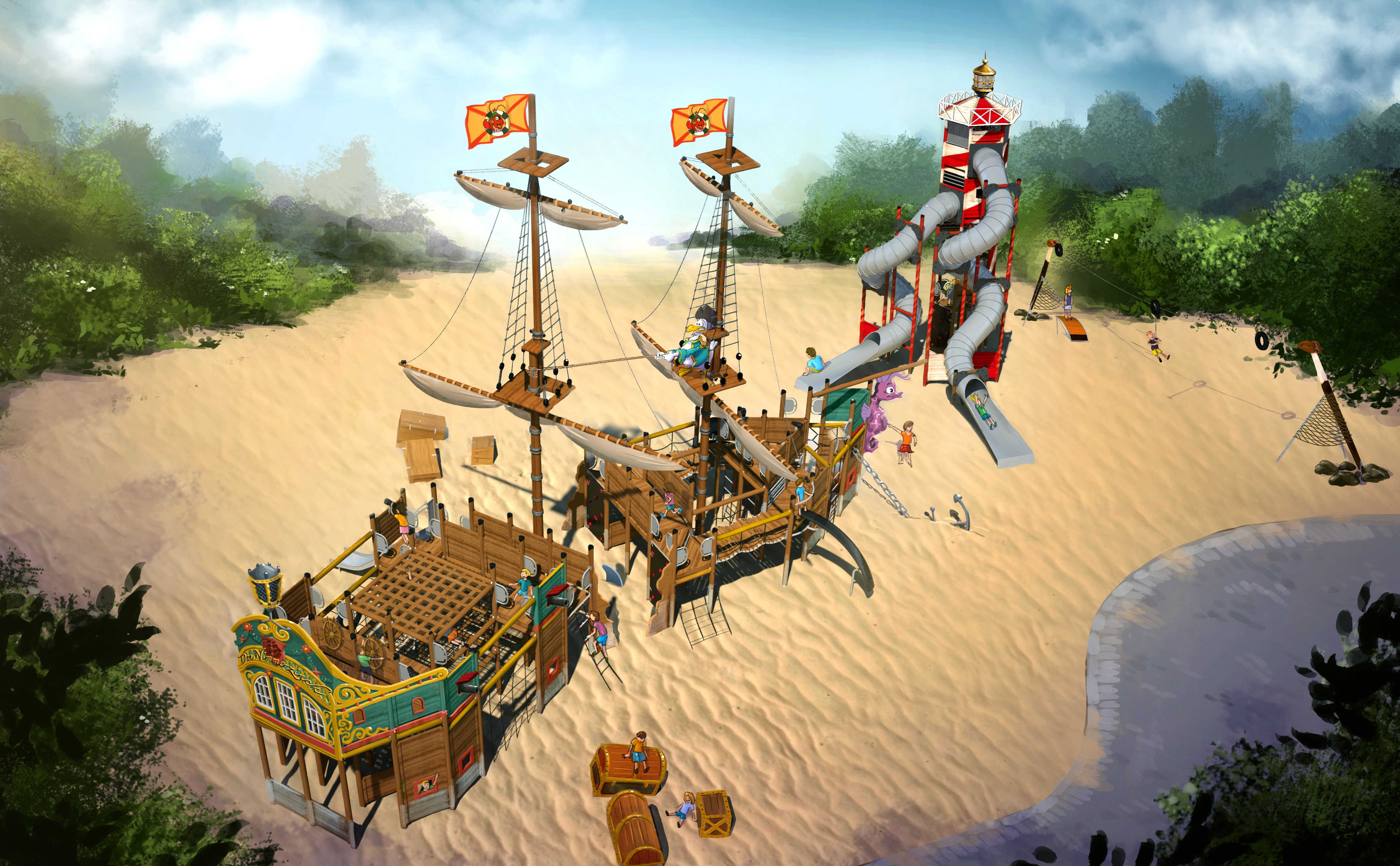 Contact Us
POLAND OFFICE
Adress: Building E, Wisniowy Business Park, UI Ilzecka 26, 02-135, Warsaw, Poland.
Tell: +48 221 530 191
Email: [email protected]
VIETNAM OFFICE
Address: No 38 Ven Ho Ha Dinh street, Ha Dinh ward, Thanh Xuan district, Hanoi, Vietnam
Tel: +84 24 66 73 3777 – +84 24 66 73 9777
Email: [email protected]
Opening hours for HAGS switch board
Mon - Fri 8:00AM - 5:30PM