Steel features and benefits
Steel equipment boasts a sleek contemporary look and can be used to complement modern architecture. It is also a low-maintenance option offering outstanding resilience, which makes it suitable for challenging environments.
We only use structural grade steel engineered to cope with repeated use and heavy impacts. The material undergoes a number of treatments that increase its durability and resilience.
Steel's durability and structural strength
Powder coating process and finishes
By having the whole process in house we have full control on quality and safety.

We source our coatings and paints from Akzo Nobel, the leading global paint manufacturer known for their stringent testing procedures and high quality products and HAGS Vietnam is an accredited applicator of their coatings.
Stainless steel features and benefits
Stainless steel has a smooth, aesthetically pleasing finish and offers excellent resistance to corrosion. It is best suited for parts which need to withstand heavy wear or stress, such as slides or structural posts.Due to its unique properties stainless steel requires very little maintenance and will maintain a visually appealing look over time.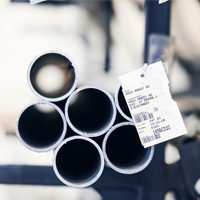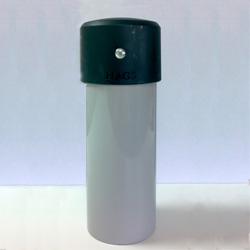 The plastic caps on top of the steel posts provide additional protection by preventing water and dust infiltration.


Steel's environmental footprint
The powder coated paint application has less impact on the environment than other manufacturing processes: powder doesn't contain any solvent, is fully recoverable and easily cleaned away. It is therefore safer to use and complies with all current and proposed environmental legislation.
Steel is entirely recyclable and can be sold to third party contractors once the product is at end of life, thus minimising the overall cost and environmental footprint of the equipment.
Guarantees
We offer a guarantee of 25 years on structural steel and 5 years on the powder coating.
Inspection and maintenance guidelines
Our products should be inspected periodically for mechanical damage and we recommend that the powder-coated finish to steel components be cleaned with a mild detergent solution and soft cloth. This should generally be carried out at least once a year, unless the provision is within 1500m of the sea in which case it should be carried out every three months.
Any identified breaks or scratches in coating surface, should be made good within a month:
any bare metal should be thoroughly abraded with a fine grade sand paper to remove any corrosion
clean area with a non-aggressive solvent.
immediately repaint using HAGS Vietnam touch up paint.
Please contact your HAGS Vietnam representative for further advice. If working on bare metal please use a zinc rich primer before the top coat.
Steel is used for:
UniPlay PostsNRG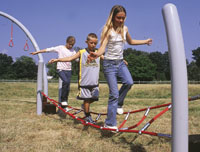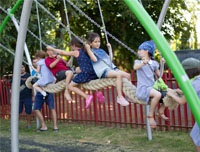 Contact Us
POLAND OFFICE
Adress: Building E, Wisniowy Business Park, UI Ilzecka 26, 02-135, Warsaw, Poland.
Tell: +48 221 530 191
Email: [email protected]
VIETNAM OFFICE
Address: No 38 Ven Ho Ha Dinh street, Ha Dinh ward, Thanh Xuan district, Hanoi, Vietnam
Tel: +84 24 66 73 3777 – +84 24 66 73 9777
Email: [email protected]
Opening hours for HAGS switch board
Mon - Fri 8:00AM - 5:30PM