Corporate Responsibility
HAGS Vietnam is committed to operating in a economically, socially and ecologically sustainable manner. Apart from build long-term economic value for our stakeholders, reaching our financial goals provides a basis for value-creating activities such as investments, product development and marketing.

Our well-defined set of corporate values and guidelines are at all times influencing how we conduct business and relate to each other internally, business partners and other stakeholders.
Reducing HAGS Vietnam' impact on the environment is a systematic and continuous task applying to all activities, operations and products. We rely on ISO 14001 environmental management program, life cycle assessments and supplier assessments to guide us when choosing materials, manufacturing processes, transport logistics or reviewing our level of energy consumption. Read more in our Environmental Brochure or about general and technical information.
We are also connected to "El-kretsen" to take responsibility when dealing with electronic waste and batteries.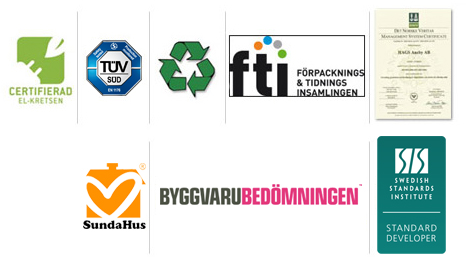 Contact Us
POLAND OFFICE
Adress: Building E, Wisniowy Business Park, UI Ilzecka 26, 02-135, Warsaw, Poland.
Tell: +48 221 530 191
Email: [email protected]
VIETNAM OFFICE
Address: No 38 Ven Ho Ha Dinh street, Ha Dinh ward, Thanh Xuan district, Hanoi, Vietnam
Tel: +84 24 66 73 3777 – +84 24 66 73 9777
Email: [email protected]
Opening hours for HAGS switch board
Mon - Fri 8:00AM - 5:30PM